First appeared in The Huffington Post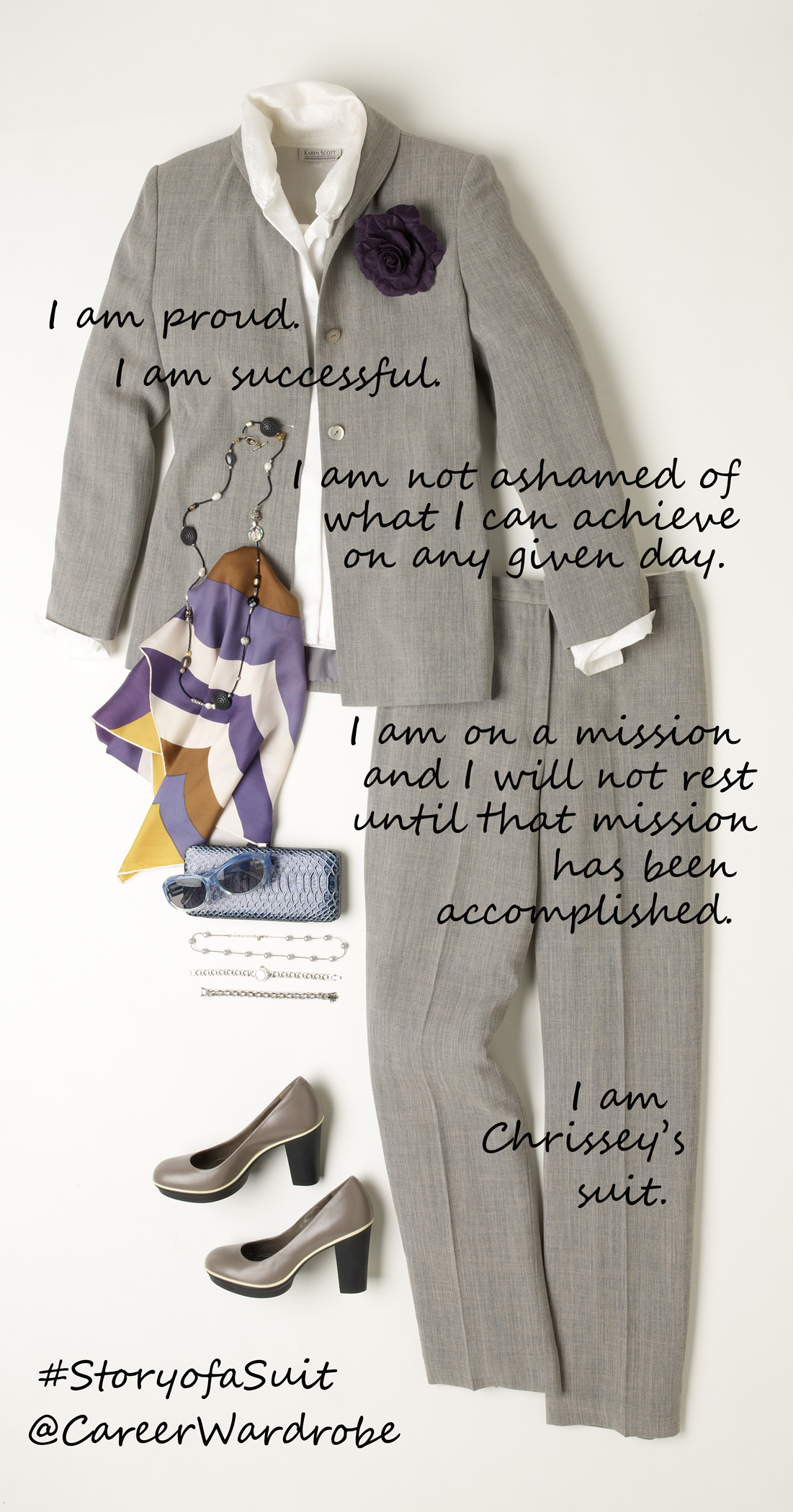 I am proud. I am successful. I am not ashamed of what I can achieve on any given day. I am on a mission, and I will not rest until that mission has been accomplished.
It is early in the morning, and I watch her sleep from my position above her. She sleeps in fits and starts. As the sun breaks through the window and shines down on her, she yawns and a smile breaks across her face. She has an important day ahead of her. Rubbing the sleep from her eyes, turning her face into the sun, she tries to stretch out, but the arm rest at her head and the other at her feet keep her tightly confined. It is another day, and I get to help her be successful in it despite the fact that she is waking up in her car.
I am Chrissey's suit.
I hang proudly from the hook near the front window. She takes good care of me, so I take good care of her. I watch her struggle into the front seat to turn the car on and check the gas gauge. I accompany her into the travel stop restroom. I hang patiently on the door while she cries, washes her face, and tries to compose herself. Once I wrap her up in warmth, I give her no choice but to stand up straight and tall. Together we give onlookers the perception of her success while she continues to make strides to gain her true success. Throughout the day, no one knows where we wake up or how we sleep. We are the personification of confidence and success.
We have been together for more than four months. I am her only suit. She adopted me from a nonprofit organization, Career Wardrobe, which takes in suits like me to wrap women like her in success. I am good at what I do, but I cannot do it alone.
At Career Wardrobe, in addition to being fitted for a great suit, women like Chrissey work with staff and volunteers to draft their resume, build impactful interview skills, and are provided a safe environment to cultivate their confidence. While most clients meet their new suits with all the determination they need, they often need a professional mentor to guide them through the maze of professional etiquette and appearance expectations in the workplace. Everyone at the Career Wardrobe works together to make women like Chrissey succeed in their goals.
Do we accomplish that mission?
Chrissey is now a Career Wardrobe volunteer and was the inaugural recipient of the Fashioning Futures for Women Award, proving how far we have come from those days of waking up alone in the car. She began working as a volunteer in 2007 through the Gateway to Success Education Program. Her story of waking up in her car while pursuing her dream is shocking and inspirational, and she is indeed the image of the success that Career Wardrobe desires for all clients. She knows firsthand that success is much deeper than just the suit.
Women who have recovered from a challenging life transition need an extraordinary team of educators, supporters, and a suit like me, to help them get to the next step in their new lives. Chrissey and I now work to make the path a little smoother for other women like her.
In her address to the audience the evening she received the Fashioning Futures for Women Award, Chrissey spoke about the keys to success. For Career Wardrobe these include a dedicated staff, a committed Board, and every person who supports the organization by making a clothing donation or financial contribution. While many individuals don't have the flexibility to donate time, there may be a suit hanging in your closet that can be the key to another woman's success: just like I was the key to Chrissey's success.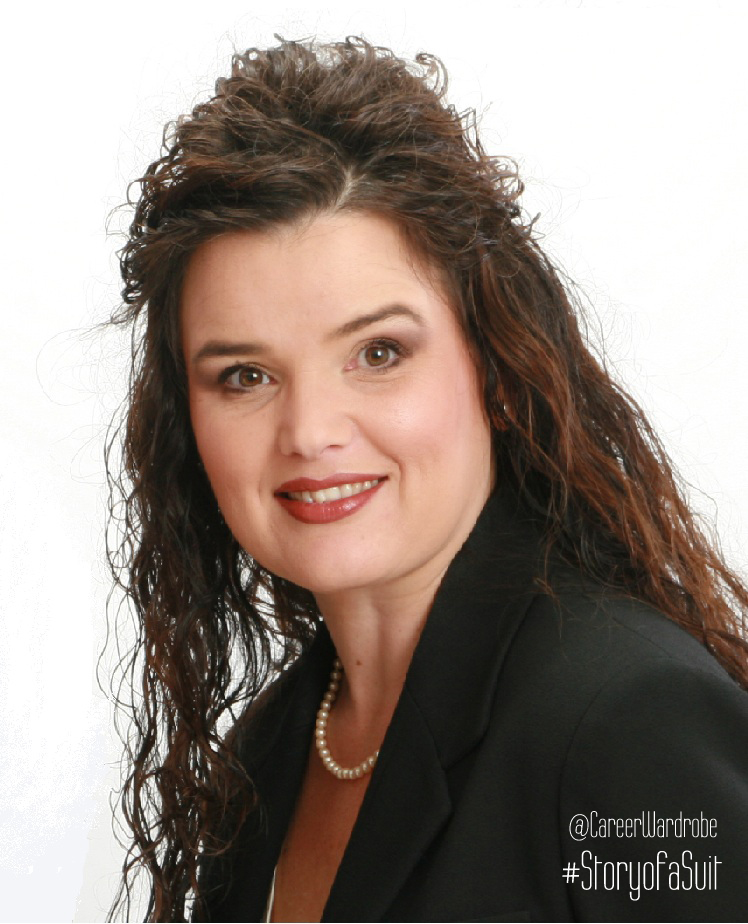 Yes, I am proud. I am successful. I am Chrissey's suit. I was on a mission. I provided the perception to onlookers that Chrissey is successful and accomplished. I am so good at what I do that Chrissey has found success and is a role model to other women looking to make a change in their lives. Now I can rest. But before I hang up one last time, I would like to ask you for your help. Please 
make a donation
 to Career Wardrobe today and help women like Chrissey change their lives, one suit at a time.
We did it. So can you.
Tell your #storyofasuit to @careerwardrobe and help us raise women into the jobs they need and deserve, help us win The JobRaising Challenge by clicking here.
Don't forget to encourage your friends to match your donation and tweet your own #storyofasuit to @careerwardrobe or post on Career Wardrobe's Facebook Page.
Join and help us raise women into the jobs they need to improve our communities.